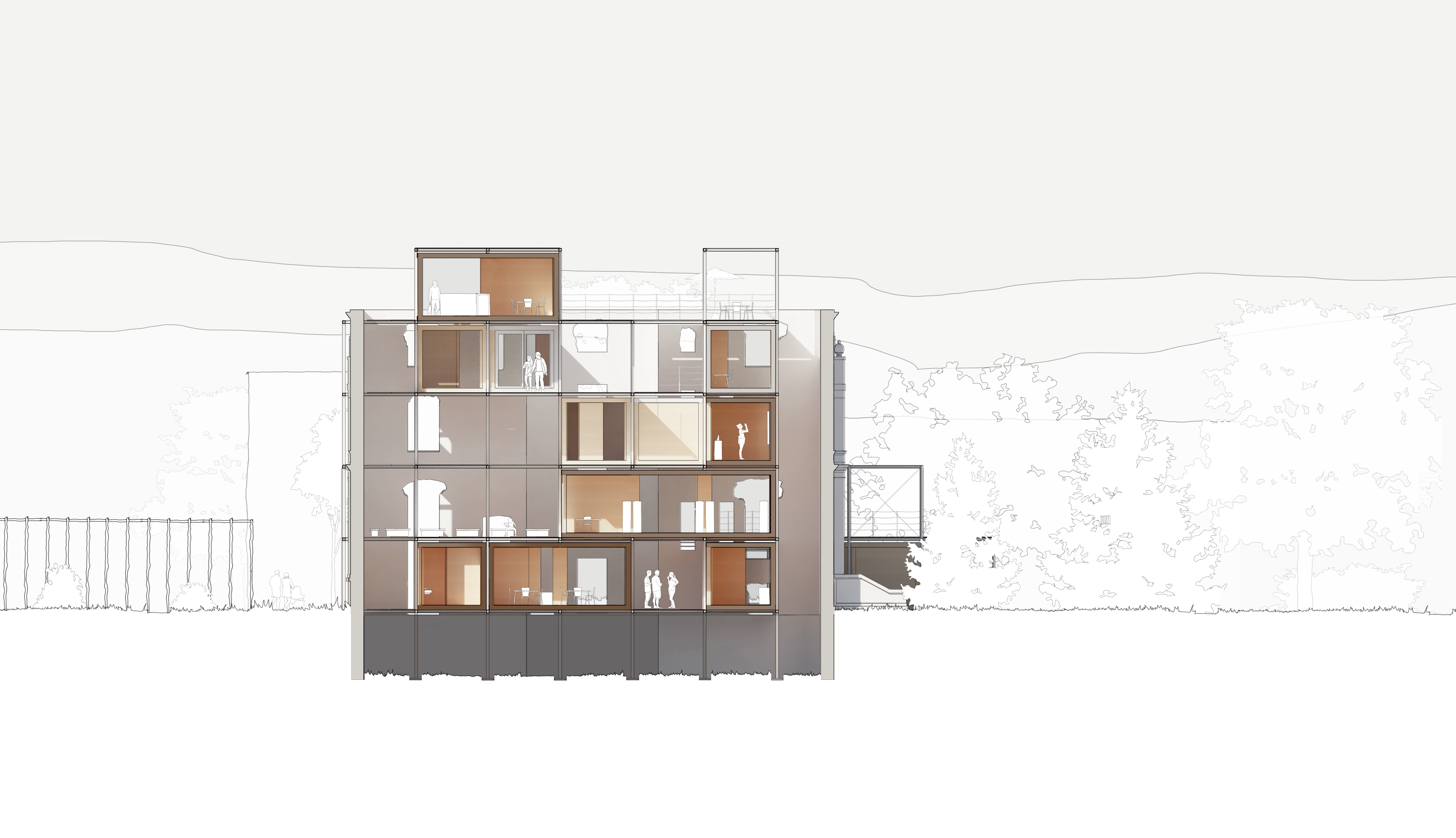 FRAMEWORKS

The existing building, once a villa, has been destroyed during the Bosnian war in 1994. It is covered in bullet holes as well as graffiti and overgrown by vegetation. The idea for the project is to not refurbish it, as it had been done with many neighbouring buildings, but to show the traces of the city's violent past.

The planned intervention instead adds a layer to the existing building. The new structure co-exists with the past.

Searching for a highly flexible + modular construction system, this bachelor thesis project is aiming for an inexpensive solution that will revive the countless abandoned ruins and vacant sites in the city centre of Mostar, Bosnia and Herzegovina. A steel frame grid will provide structural support for the aging ruin and at the same time function as a basic framework for the modular inserts.

These 3x3x3 meter cubicles can house any imaginable function. Interchangeable modules and ongoing additions will enable the building to adapt to changing functions. All building parts are prefabricated and can be assembled or disassembled. The building has hardly any impact on the surrounding nature. The existing vegetation can remain and continue to grow and flourish around the new structure.